IBS & SIBO SOS Summit 2018 | Shivan Sarna
September 3, 2018

-

September 9, 2018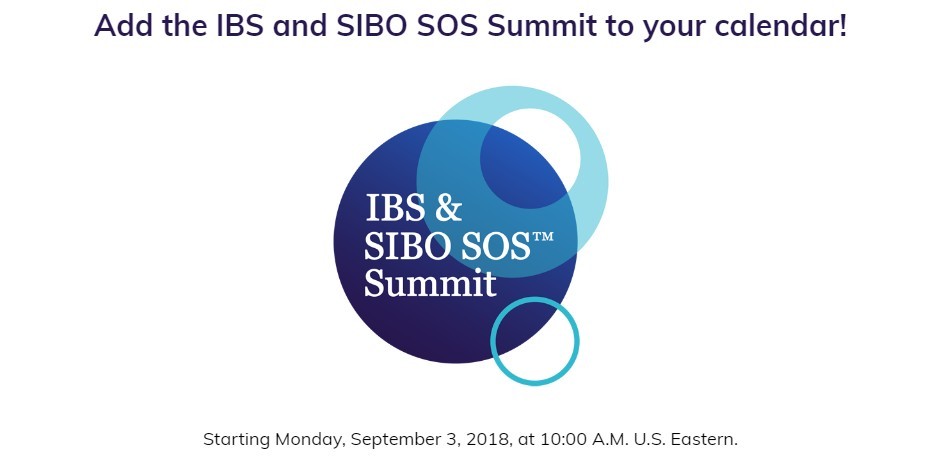 The Irritable Bowel Syndrome and Small Intestinal Bacterial Overgrowth summit rolls out from Monday Sept 3rd-9th 2018, with an encore replay of all the talks the following w/e Sept 15th-16th. There are 44 speakers at this event, with top dedicated experts in the SIBO space eg Dr. Allison Siebecker, Dr. Steven Sandberg-Lewis, Dr. Pimentel. These people educate the functional medicine doctors, such is their level of expertise. The host is Shivan Sarna, who ran this event last year and it was one of the best events on the summit last year too.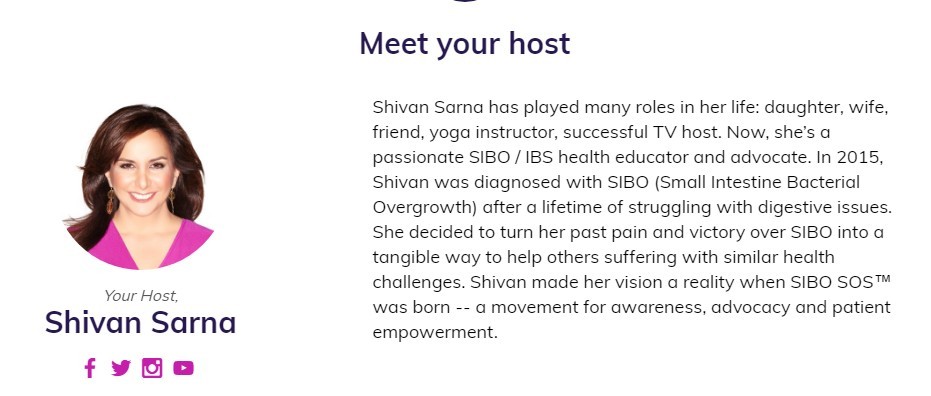 ---
3 Free Early Talks and a SIBO Cookbook & Registration is Free!

Remember these talks come with free downloadable transcripts: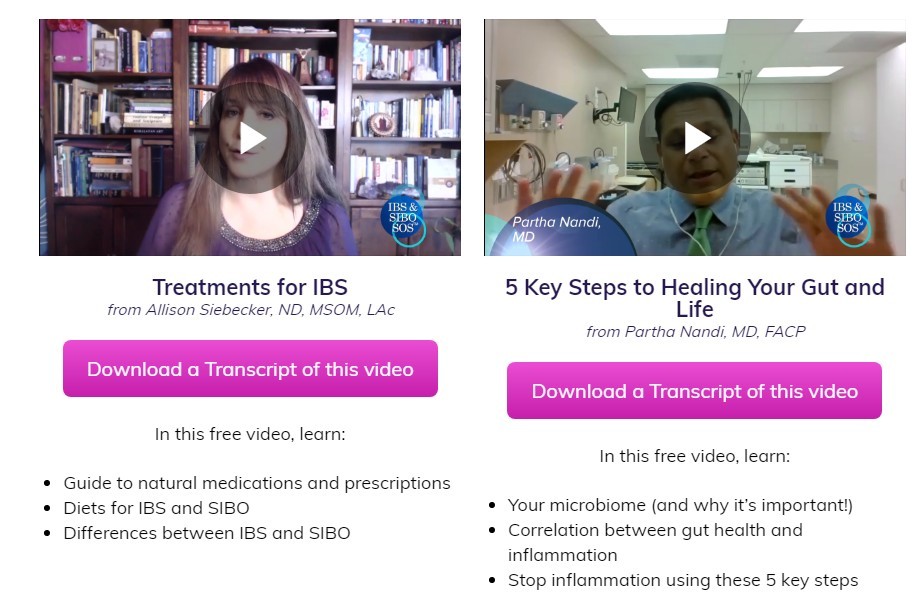 *Note: Tom O'Bryan's talk isn't all about bashing gluten this time, though the title of his talk should be expanded to say 'what one bite of gluten can do to someone who is gluten sensitive! 
You'll see both camps of the dietary divide represented at the summit, the ultra low carb keto as in David Jockers, who at the previous summit referred to how much his pregnant wife in her third trimester is 'allowed' eat now that she is so far in her pregnancy and eating for two – a piece of sweet potato, carrot, and a handful of berries – such a starvation diet is not for everyone and I've shown in the Addiction Summit that for every 1 thing Keto diet can do, there are easily 10 other things will achieve it simply without the extreme diet and lifestyle!
---
4 Free eBooks from Speakers with Registration
*An important one to note here is Allison Siebecker's IBS and SIBO Differential Diagnosis eGuide.
These eBooks are in exchange for signing up to the speaker's email list, it is optional and you can choose which ones you want and also you can unsubscribe if you feel you are getting too many emails after the summit 😉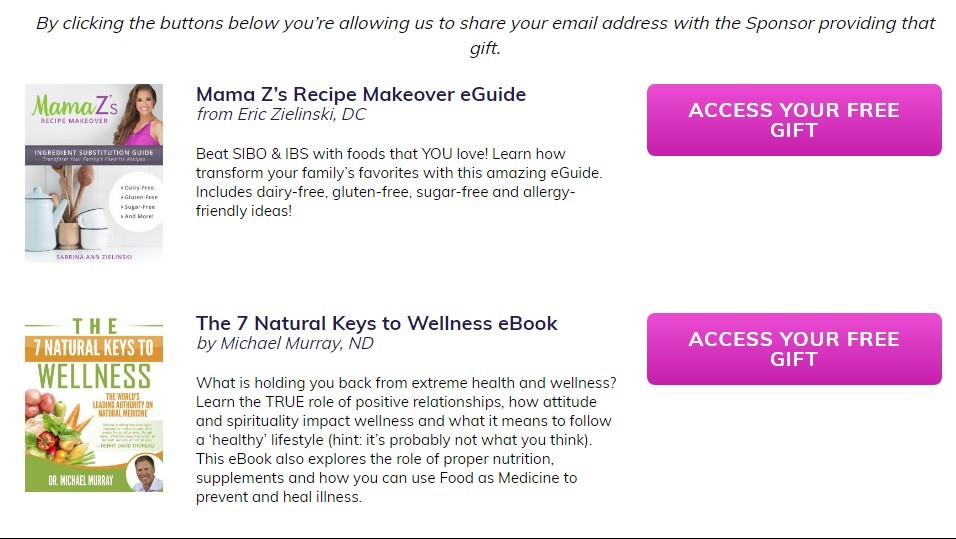 So we have MamaZ, Michael Murray – who is nutritionally polar opposites to the sort of diet David Jockers promotes! Bear in mind while there is some promotion of keto on this summit an attempt has been made to balance out different dietary approaches. And there's an eBook by Razi Berry.
---
Speaker Line-Up: 6 Talks per Day
---
IBS & SIBO Summit Purchase Bonus Gifts