The Truth About Cancer | A Global Quest
October 9, 2018

-

October 18, 2018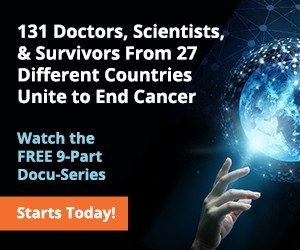 I've done Gerson Therapy, it saved me from becoming bedridden and confined to 24/7 care in a nursing home while still in my 30s, due to medical error. So I know there is a lot of good to some of the therapies coming up in this series.
Gerson therapy has been around over 80 years and slaps the ketogenic diet in the face as it involves a lot of food! 3 meals a day and a minimum of 6 juices a day, a minimum of 3 coffee enemas – once you understand how this therapy works you will see much of the other advice out there in the health world today for what it is , you  will have a much better perspective – you will see who is cherry picking aspects fo the therapy, who is making silly theoretical claims about coffee enemas that just aren't borne out by the many people who take them!
This is your chance to catch up with the TTAC docuseries which airs one episode each night free for 24 hours and will have an encore w/e afterwards.